SEO (Search Engine Optimizaiton) is an internet marketing strategy to help websites have a better performance/ranking in search engines, and then attract more traffic/visitors to the sites.
CRO (Conversion Rate Optimization) is the act in which you optimize your website so that it is fully prepared to maximize the number of conversions. A conversion is a sale, a lead, or whatever else your ultimate goal is on the site.
In a word, SEO brings traffic to your site(s); while CRO will help convert traffic/visitors into real business/sale.
On-page Optimization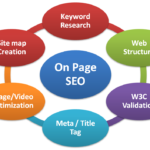 Keyword Research
Title Tag Optimization
Robots.txt Optimization
W3c Validation
Working on HTML Source Code
Image & Hyperlink Optimization
Header Tag Optimization
Canonicalization
Page Rank Sculpting
404 Error Page Creation
Local Search Website Optimization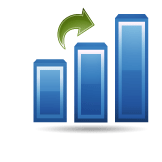 Local Search Engine Submission
Customer Review Submission
Card Integration
Updating Pages for Local Search
Google Local Business Listing
Website Usability & Conversion

Installing Usability Tool on Website
Monthly Website Conversions Tracking
Content Optimization

Website Content Writing
Optimized Blog Writing
Optimized Article Writing
Optimized Press Release Writing
Social Media Optimization & Marketing

Social Bookmarking
Blog Submission
Press Release Submission
Blogs Creation ( Bloggers, WordPress)
Article Submission
PowerPoint Presentation Submission
Video Submission
Classified Submission
Web Page Creation
Photo Sharing
RSS Feeds
Facebook,Twitter, Youtube, Myspace marketing
Social media profile Creation
Creating promotional pages
Link Building & Development

Manual Link Requests to Related Sites
Directory Submissions
Authoritative Directories
3 way link Building
Forum Promotion
Other Activities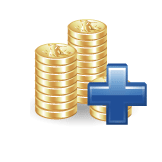 Google PPC (Pay Per Click) Campaign
Google, Yahoo & MSN Sitemap Creation
Google Base Feeds **
Search Engine Submission
Google Webmaster Account Setting
Google Analytics Account Settings
Reports