Market Research & Competitor Analysis
Our Market Research service is the systematic gathering, recording, and analysis of qualitative and quantitative data about issues relating to marketing products and services on the local market. The goal of marketing research is to identify and assess how changing elements of the marketing mix impacts customer behavior.
Our Competitor Analysis service for local businesses will examine each competitors' product or service offering, facing our client, across the following categories of evaluation:
Competitive positioning / Market Share Analysis
Business and pricing model utilized
Comparative Technology Evaluation
Products features Comparison
Business Relationships, Partnerships, etc…
Distribution Sales Channel Analysis
Market segmentation
Marketing strategy evaluation
Strength and Weaknesses Analysis
Drive local traffic from Google, Bing and Yahoo.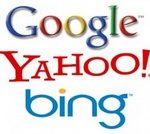 It seems weird, but the true is that people are going online, so does your buisness. It is not surprised to see more and more of your locals are searching businesses on Google, instead of looking through their yellowbooks.Target Your Local Market.Get more visibility, phone calls, emails from buyers in your surrounding area of business. Serving locally in Metro Atlanta areas (Alpharetta, Atlanta, Buford, Cumming, Duluth, Gainesville, Lilburn, Lawrenceville, Marietta,Norcross, Roswell,Suwanee, etc).
Our SEO (Search Engine Optimizaiton) experts and Internet Marketing specialists can help your websites get better performance/ranking in search engines, and then attract more traffic/visitors to your sites, of cause, your business.
PPC (Pay Per Click) Campaign Management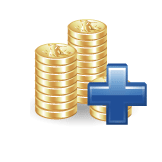 Did you know that when today's customers think about buying, they start by doing a web search – and 7 times out of 10, they do it on Google? Use Google AdWords to be exactly where your customers are looking for you. Research shows every $1 spent on search advertising such as AdWords can return an average of $21.85. Affordable and transparent pay per click advertising management services through Google, Yahoo and Bing. Our flexible industry low management fees has enabled small business owners to maximize their pay per click advertising campaigns return on investment.
Daily Campaign Management & Optimization
Ad Copy Optimization
Call Tracking Software
Performance Analytics
Complete Campaign Transparency
Local Search Website Optimization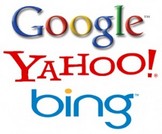 Google Local Business Listing
Customer Review Submission
Business Maps Optimization
Updating Pages for Local Search
Local Search Engine Submissions
Social Media Optimization & Marketing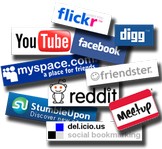 Facebook,Twitter, Youtube, Myspace marketing
Social media profile Creation
Blogs Creation ( Bloggers, WordPress)
Blog Submission
Article Submission
Video Submission
Photo Sharing
Classified Submission
Creating promotional pages
Web Page Creation
RSS Feeds
Social Bookmarking
Press Release Submission
Conversion Rate Optimization (CRO)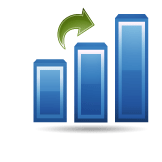 More visitors do not necessarily mean more sales. Your business website need to be clean, attrative, and user friendly to retain your visitors, and maxiunly convert your site visitors to your customers.
Conversion rate optimization is the art and science of getting your Website, Landing Pages, Emails, Shopping Cart, etc. to consistently convert at a much higher rate. Its about getting more of your current visitors to take and complete the action you want them to. Decrease your bounce rate, improve you click through and conversion rates and you will maximize profits and grow incremental sales.